CARLSON CASPERS FIRM NEWS
Carlson Caspers Announces 2023 Diversity Scholarship Recipient
Us News & World Report and Best Lawyers® Lists Carlson Caspers for Three Practice Areas Including "Tier 1" for Litigation-IP and Litigation-Patent in "2024 Best Law Firms" Rankings
Two Carlson Caspers Attorneys Appointed to Leadership Roles With Twin Cities Diversity in Practice
Patexia Names Carlson Caspers Among the Nation's Best Performing Law Firms for Anda Litigation
13 Carlson Caspers Lawyers Selected to the 2024 Best Lawyers in America List and 3 Named Ones To Watch
Carlson Caspers Attorneys Recognized on 2023 Minnesota Super Lawyers®, Top 50 Women, and Rising Stars Lists
Carlson Caspers Named to 2023 Iam Patent 1000: The World's Leading Patent Professionals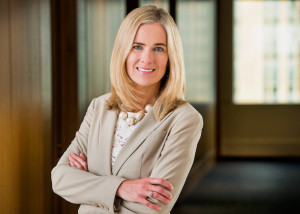 TARA C. NORGARD
Drawing on her extensive experience in complex litigation, technology, and business, Tara helps her clients leverage and defend their intellectual property inside and outside the courtroom. With a keen strategic view, and relentless attention to details that matter, Tara is a powerful advocate for each client she serves.
Tara focuses on intellectual property and high-stakes business litigation. She has secured victories in district and appellate courts and arbitrations across the country, and negotiated multimillion-dollar, client-favorable settlements in matters involving a wide spectrum of technologies, including medical devices, financial systems, radiation therapy systems, dental treatments, glass coatings, and consumer goods.
LEARN MORE
WE TAKE ON CASES LARGE AND SMALL AND ROUTINELY COME OUT ON TOP.
What's the secret to our success at Carlson Caspers? In part, it's practice agility. Bigger is not always better. We do not set a windstorm of untrained associates loose on your case. We focus on your goals and leverage intelligent resources to achieve them.
DEFEND TRADE SECRETS ACT
It is critical that employers review their policies, practices, and procedures surrounding their proprietary information.
INTER PARTES REVIEW PROCESS
The America Invents Act introduced inter partes review ("IPR") as a mechanism to challenge the validity of a patent.
POST GRANT REVIEW PROCESS
A post grant review is initiated by a third party filing a petition within nine months of a grant of patent or issuance of a reissue of patent.
A GUIDE TO US PATENT LITIGATION
Get a complimentary copy of ``A Guide to US Patent Litigation`` here.
WE DO INTELLECTUAL PROPERTY. WE DON'T DABBLE IN OTHER AREAS.
Our focus affords you sound expertise guidance – from opinion work, to trial and appeal, to due diligence and monetization. Whether you're a Fortune 500 company with a comprehensive portfolio of patents, trade secrets, trademarks and copyrights, or a lone scientist with one revolutionary idea, we will protect your genius. To learn more about our practices, click the learn more button below.