CARLSON CASPERS FIRM NEWS
Carlson Caspers to Present the Knowledge Group Webinar-inter Partes Reviews & Post Grant Proceedings: Winning Strategies in the 2020 Battlefield
Carlson Caspers Seeks First-year Law School Students for 2020 Diversity and Inclusion Scholarships Deadline - June 15
Carlson Caspers IP Team Receives Top Rankings in IAM Patent 1000
Chambers USA 2020 Guide Publishes High Rankings for Carlson Caspers and Founding Partners Alan Carlson and Derek Vandenburgh
A Thank You to Hennepin Healthcare Heroes from Carlson Caspers
Carlson Caspers Partner J. Derek Vandenburgh Receives ``Outstanding Litigator: Minnesota`` Award from Managing IP Americas 2020 Awards
NATHAN D. LOUWAGIE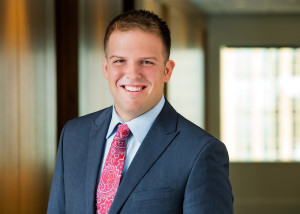 Nate practices intellectual property law at Carlson Caspers. He has counseled clients from a broad range of industries in all types of intellectual property disputes. He has represented clients in litigation in Federal Court and at the United States Patent and Trademark Office.
Nate is a registered patent agent with the U.S. Patent and Trademark Office. He served as a legal extern for the Hon. Patrick J. Schiltz of the U.S. District Court for the District of Minnesota. He also is a co-chair of the Intellectual Property Committee for the Minnesota Chapter of the Federal Bar Association.
LEARN MORE
WE TAKE ON CASES LARGE AND SMALL AND ROUTINELY COME OUT ON TOP.
What's the secret to our success at Carlson Caspers? In part, it's practice agility. Bigger is not always better. We do not set a windstorm of untrained associates loose on your case. We focus on your goals and leverage intelligent resources to achieve them.
DEFEND TRADE SECRETS ACT
It is critical that employers review their policies, practices, and procedures surrounding their proprietary information.
INTER PARTES REVIEW PROCESS
The America Invents Act introduced inter partes review ("IPR") as a mechanism to challenge the validity of a patent.
POST GRANT REVIEW PROCESS
A post grant review is initiated by a third party filing a petition within nine months of a grant of patent or issuance of a reissue of patent.
A GUIDE TO US PATENT LITIGATION
Get a complimentary copy of ``A Guide to US Patent Litigation`` here.
WE DO INTELLECTUAL PROPERTY. WE DON'T DABBLE IN OTHER AREAS.
Our focus affords you sound expertise guidance – from opinion work, to trial and appeal, to due diligence and monetization. Whether you're a Fortune 500 company with a comprehensive portfolio of patents, trade secrets, trademarks and copyrights, or a lone scientist with on revolutionary idea, we will protect your genius. To learn more about our practices, click the learn more button below.