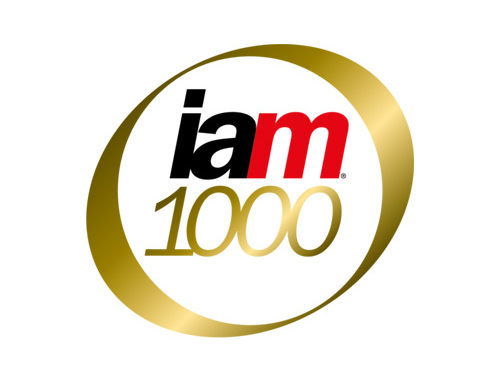 CARLSON CASPERS IP TEAM RECEIVES 2020 TOP RANKINGS FROM IAM PATENT 1000
J. Derek Vandenburg was named the "Outstanding Litigator: Minnesota," by Managing IP Magazine, Americas 2020 Awards. Only one litigator from each state receives this award.
The Americas 2020 Awards also awarded gold band rankings in IP litigation for the entire firm and listed six attorneys, including accolades for  J. Derek Vandenburgh, Alan G. Carlson,   Philip Caspers, Timothy A. Lindquist, Douglas J. Williams, and Tara C. Norgard.
The IAM Patent 1000 guide is created by conducting nearly 1,000 interviews with lawyers and in-house counsel to gather market intelligence on the leading players in the field. Read more: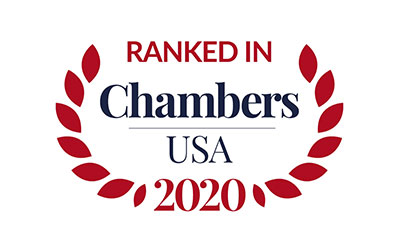 CHAMBERS USA 2020 GUIDE PUBLISHES HIGH RANKINGS FOR CARLSON CASPERS AND FOUNDING PARTNERS ALAN CARLSON AND DEREK VANDENBURGH
Chambers USA ranked named founding partners Alan Carlson and J. Derek Vandenburgh as "notable practitioners" in Intellectual Property, Minnesota, as well as listing Carlson Caspers as a leading law firm and Carlson as a Senior Statesman.
Since 1990, Chambers and Partners has identified and ranked the world's best lawyers and law firms based on -in-depth, objective research. 

IP STARS ALAN CARLSON, DEREK VANDENBURGH
Named partners Alan G. Carlson, Philip P. Caspers and J. Derek Vandenburgh have been named 2020 "IP Stars" by Managing IP magazine. Vandenburgh also was honored for individual achievement and named Outstanding IP Litigator – Minnesota.
IP Stars identifies the leading intellectual property attorneys in more than 70 jurisdictions around the world by drawing on thousands of interviews and surveys with industry clients and peers.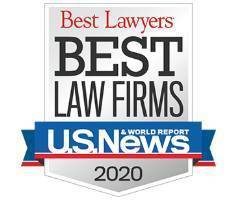 CARLSON CASPERS EARNS TOP IP AND PATENT LITIGATION RANKINGS BY U.S. NEWS – "2020 BEST LAW FIRMS" and "2021 BEST LAWYERS"
The Best Lawyers® in America lists are universally regarded as the definitive guides to legal excellence since their first publication in 1983. The 2020 Edition of "Best Law Firms" lists Carlson Caspers in the Top Tier for Litigation-Intellectual Property and Litigation-Patent Law for the Minneapolis metropolitan region.
The 2021 Best Lawyers ranking recognizes the following 10 Carlson Caspers attorneys.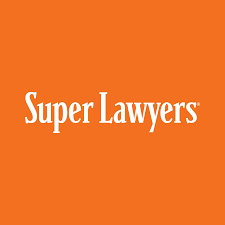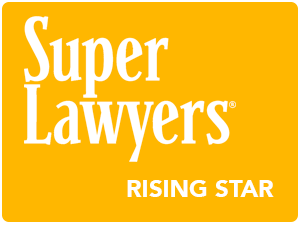 FIRM RANKS IN TOP SUPER LAWYERS® LISTS: MINNESOTA SUPER LAWYERS, TOP 100, TOP 50 WOMEN, AND RISING STARS
The 2020 edition of Minnesota Super Lawyers recognized several of the firm's outstanding intellectual property attorneys for the following Super Lawyers lists: Minnesota Super Lawyers, Top 100, Top 50 Women, and Rising Stars.
Super Lawyers bestowed additional recognition for Shareholder Tara Norgard, in the "Top 100 Minnesota Super Lawyers" and "Top 50 Women Super Lawyers" lists.
2020 Carlson Caspers Minnesota Super Lawyers
Read about their backgrounds and cases by clicking on their bio links below.
Alan Carlson
Philip Caspers
Samuel Hamer
Brian Hayes
Timothy Lindquist
Samuel Lockner
Tara Norgard** (Top 100 Super Lawyers, Top 50 Women Lawyers)
Todd Werner
Derek Vandenburgh
2020 Carlson Caspers Minnesota Rising Stars*
Peter M. Kohlhepp*
Nathan Louwagie*
Caroline Marsili*
Alexandra Olson*
Alexander Rinn*
Joseph Winkels*
About Super Lawyers and Rising Stars
No more than five percent of lawyers in the state are honored as Super Lawyers, and only 2.5 percent are recognized as Rising Stars. According to superlawyers.com, Super Lawyers selects attorneys using a patented multiphase selection process.