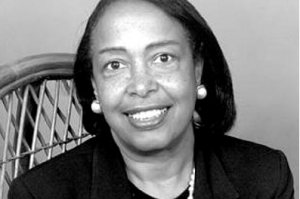 HIGHLIGHTS
"In science, the evidence is the truth. I knew that my work would win the argument. And it did".
In honor of Black History month, Carlson Caspers celebrates the achievements of inventor Dr. Patricia Bath in the field of ophthalmology. Dr. Bath held five United States patents directed toward a method and device using ultrasound and laser energy to remove cataracts. According to the New York Times, U.S. Patent No. 4,744,360 (issued on May 17, 1988) was the first patent issued to an African-American female doctor for a medical purpose.
Dr. Bath was born in Harlem, New York. After attending Hunter College, she received a medical degree from Howard University. She was the first African-American resident in ophthalmology at New York University, and the first women ophthalmologist on the faculty at the Jules Stein Eye Institute at UCLA. It was during her time at UCLA that she discovered a patentable, medical breakthrough.
Dr. Bath obtained five U.S. patents between 1988 and 2003. These patents were generally directed to methods broadly known as "laser photoablative cataract surgery" and a device known as the "Laserphaco Probe" to remove cataracts. A cataract is a dense, cloudy area in the lens of the eye that hinders vision, and can lead to blindness. Prior to Dr. Bath's inventions, cataracts were treated by making an incision in the eye and aspirating the cloudy tissue. Dr. Bath's novel inventions use ultrasound and laser energy by means of an optical fiber to remove cataracts. This type of surgery is more accurate, non-invasive, and less likely to damage the eye. Dr. Bath has also received patents in Europe, Japan, and Canada on her technology.
Dr. Bath had to overcome various adversities on the road to patenting her method. She described one such challenge in an interview with Time Magazine:
One rainy, cold, lonely night in the lab, we had a donor eye. The laser was finely tuned, the optical fiber was in position and … Eureka! I knew that I had made a scientific breakthrough in removing cataracts.
I went to a prominent institute in Orange County and explained to the director what I had achieved. He said, 'That's impossible. People have been trying to do that for years.' He didn't believe me. A month or so later, after my patent had been granted and I published the findings, he was shocked. He wouldn't look me in the face.
In science, the evidence is the truth. I knew that my work would win the argument. And it did.
Dr. Bath did not stop there. During her career, she also co-founded the American Institute for the Prevention of Blindness and encouraged eye care around the globe. A true humanitarian, she helped restore vision to those in need by providing access to surgery, eye-drops and vitamins for malnutrition, and vaccinations to prevent diseases that cause blindness. The United States Patent Office has recognized her method as "help[ing] restore or improve vision to millions of patients worldwide, making it one of the most important developments in the field of ophthalmology."
Dr. Bath has received numerous honors for her work. For instance, she was (1) inducted into the American Medical Women's Association Hall of Fame (2001); (2) awarded a Lifetime Achievement Award from the Association of Black Women Physicians (2013); and (3) featured by Time Magazine in a profile entitled "Firsts: Women Who are Changing the World" (2017). Dr. Bath's commitment to the global community through her scientific and medical work was truly remarkable.
Author: Sarita M. Matheson