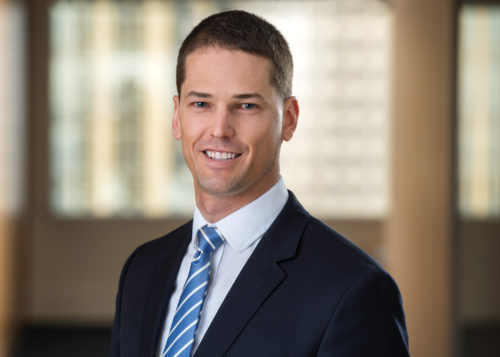 Peter Kohlhepp practices intellectual property law with a focus on patent and trademark litigation. Among recent matters, Peter helped defend and negotiate a favorable settlement for a pharmaceutical client named in a patent infringement lawsuit involving drugs to treat cancer, and represented a telecommunications company in a dispute involving WLAN technology. Peter also serves on the team that is helping recoup assets and litigate issues on behalf of defrauded Ponzi Scheme.  In addition to his focus on pharmaceuticals  and  telecommunications,  Peter  has represented manufacturers and distributors of nutraceuticals and medical devices.
Peter is a regular contributor to the firm's ANDA Advisors Paragraph IV Litigation Blog, available at www.andaadvisors.com, which focuses on issues arising under the Hatch- Waxman Act. Peter has also authored and co-authored articles on topics including patentable subject matter and regulatory structures for nanotechnology, and served as Managing/ Research Editor of the Minnesota Law Review. Every year since 2014, Minnesota Super Lawyers has named Peter a "Rising Star."
While in law school, Peter spent a semester studying in Dublin, Ireland, where he focused on international law and comparative civil and common law systems. Peter also served as a judicial extern for the Honorable John R. Tunheim of the U.S. District Court for the District of Minnesota.
As an engineering student at the University of Wisconsin, Peter worked for several years in a research lab focused on nanotechnology, with an emphasis on the mechanical properties of carbon nanotubes and their practical application in the manufacture of strong, light and stress-resistant materials for automobile and aircraft parts and other products. Peter also worked as a co-op engineer for United Space Alliance, a NASA contractor that provided operations support for the International Space Station, Space Shuttle and related programs.
EDUCATION
University of Minnesota Law School
J.D., magna cum laude
Managing/Research Editor, Minnesota Law Review
University of Wisconsin
B.S., Engineering Mechanics
BAR ADMISSIONS
Minnesota Supreme Court
U.S. District Court for the District of Minnesota
PUBLICATIONS
Peter M. Kohlhepp, Note, "When the Invention is an Inventor: Revitalizing Patentable Subject Matter to Exclude Unpredictable Processes," 93 Minnesota Law Review 779 (2008).
Susan M. Wolf, Rishi Gupta, and Peter Kohlhepp, "Gene Therapy Oversight: Lessons for Nanobiotechnology," 37 Journal of Law, Medicine & Ethics 659 (2009).