CARLSON CASPERS FIRM NEWS
Federal Circuit sides with New Jersey Federal Court for Carlson Caspers' Client, Sun Pharma.
Carlson Caspers extends deadline for 2017-2018 Diversity Scholarship.
Carlson Caspers partners nominated by managing intellectual property North America 2017 Awards 2017 for ``Outstanding Litigators``.
Carlson Caspers welcomes associates Shelleaha L. Jonas & Bradley W. Micsky.
J. DEREK VANDENBURGH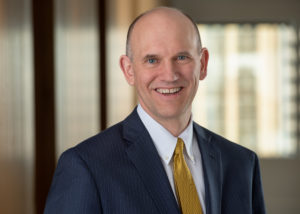 Derek's litigation practice at Carlson Caspers emphasizes efficient litigation management, successful dispositive motion practice and appellate work, and sound litigation counseling. Over the last 20 years, Derek has worked on a wide variety of litigation matters, including disputes concerning patents, trademarks, trade secrets and design patents. In district courts, Derek has taken a lead role on many claim construction and other dispositive motions, and has successfully served as lead counsel at trial.
LEARN MORE
WE TAKE ON CASES LARGE AND SMALL AND ROUTINELY COME OUT ON TOP.
What's the secret to our success at Carlson Caspers? In part, it's practice agility. Bigger is not always better. We do not set a windstorm of untrained associates loose on your case. We focus on your goals and leverage intelligent resources to achieve them.
DEFEND TRADE SECRETS ACT
It is critical that employers review their policies, practices, and procedures surrounding their proprietary information.
INTER PARTES REVIEW PROCESS
The America Invents Act introduced inter partes review ("IPR") as a mechanism to challenge the validity of a patent.
POST GRANT REVIEW PROCESS
A post grant review is initiated by a third party filing a petition within nine months of a grant of patent or issuance of a reissue of patent.
A GUIDE TO US PATENT LITIGATION
Get a complimentary copy of ``A Guide to US Patent Litigation`` here.
WE DO INTELLECTUAL PROPERTY. WE DON'T DABBLE IN OTHER AREAS.
Our focus affords you sound expertise guidance – from opinion work, to trial and appeal, to due diligence and monetization. Whether you're a Fortune 500 company with a comprehensive portfolio of patents, trade secrets, trademarks and copyrights, or a lone scientist with on revolutionary idea, we will protect your genius. To learn more about our practices, click the learn more button below.