Carlson Caspers' Diversity & Inclusion Scholarship Program awards up to two $5,000 scholarships each academic year to prospective law students who identify as being an underrepresented group in the legal profession.
Eligibility:
Undergraduate or higher degree in computer science, chemistry, engineering, life sciences, or physics (or expect to obtain such degree in 2023).
Applied to or been accepted to an ABA-accredited law school.
Will begin the first year of law school in the Fall of 2023. The scholarship funds will be available with proof of attendance during the first semester/quarter.
Intends to practice intellectual property law in the Twin Cities upon graduation from law school.
An applicant has not received a diversity scholarship from any other law firm.
Deadline: Stay tuned here for 2024/2025 Diversity Scholarship information.
To apply:
Fill in the application below from your computer or mobile device.
Attach your résumé, official transcripts, and a personal statement. Be sure to save and print a copy of the application for your records.
Click "Submit Application" when you have finished and send the requested materials.
What happens next:
In August, the Diversity & Inclusion Committee members carefully review all of the applicants' qualifications, followed by a telephone call, and virtual interview. They will determine the scholarship honorees in late summer before the first year of law school.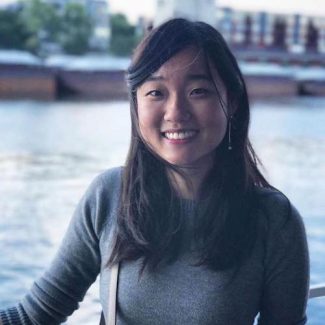 "The Carlson Caspers 1L Scholarship jumpstarted my law school career by connecting me to the network of intelligent and compassionate intellectual property attorneys in the Twin Cities. The experience made me feel more confident starting classes, and kept me looking forward through the trials and tribulations of being a first year law school student. I'm excited to continue to grow my connections in the legal community through the rest of my time at the University of Minnesota."
– 2019 Carlson Caspers scholarship Recipient
"I am eternally grateful to Carlson Caspers for providing mentorship and networking opportunities the summer before my 1L year. Having the support and guidance of well-established attorneys was incredibly helpful, and their advice greatly shaped how I chose to approach my first year. As a first-generation law student, entering law school was daunting, and the support and confidence I gained as a 1L scholarship recipient has been invaluable."
– 2019 Carlson Caspers scholarship Recipient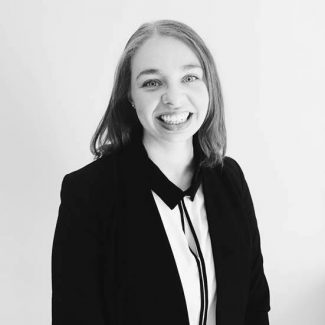 "The Carlson Caspers 1L Scholarship jumpstarted my law school career by connecting me to the network of intelligent and compassionate intellectual property attorneys in the Twin Cities. The experience made me feel more confident starting classes, and kept me looking forward through the trials and tribulations of being a first year law school student. I'm excited to continue to grow my connections in the legal community through the rest of my time at the University of Minnesota."
– 2019 Carlson Caspers scholarship Recipient
"The Carlson Caspers 1L Scholarship provided me with much more than a financial award. The internship before my 1L year gave me a window into the legal profession, teaching me professional skills and providing a foundation for my 1L curriculum. The mentorship I received helped me navigate law school and make the most of my education. But perhaps most importantly, the attorneys at Carlson Caspers have given me valuable professional relationships that will last a lifetime."
– Diversity Scholarship Recipient